Pre-installation Checks:
Before you start the installation, please check that your PC meets these requirements:
Up-to-date Operating System and System Drivers
Please refer to our Sketchup FAQs and Trimble Account Management Portal for more information on Sketchup subscription allocation and other related topics.
Step 1: Sign in with Trimble ID
You'll need a Trimble ID to sign in to download SketchUp. If you have not purchased or used a Trimble product before with your SketchUp registered email, a Trimble ID has been automatically created for you with this SketchUp purchase. Please Activate your Trimble ID account before you continue.
If you have previously purchased a Trimble product using the same email address for this SketchUp account, you may already have a Trimble ID. Skip "Activate your Trimble ID account" and proceed to sign in as follows.
a) Go to: https://www.sketchupaustralia.com.au/ Click on "Sign In" and select "Trimble AMP" license/subscription allocation portal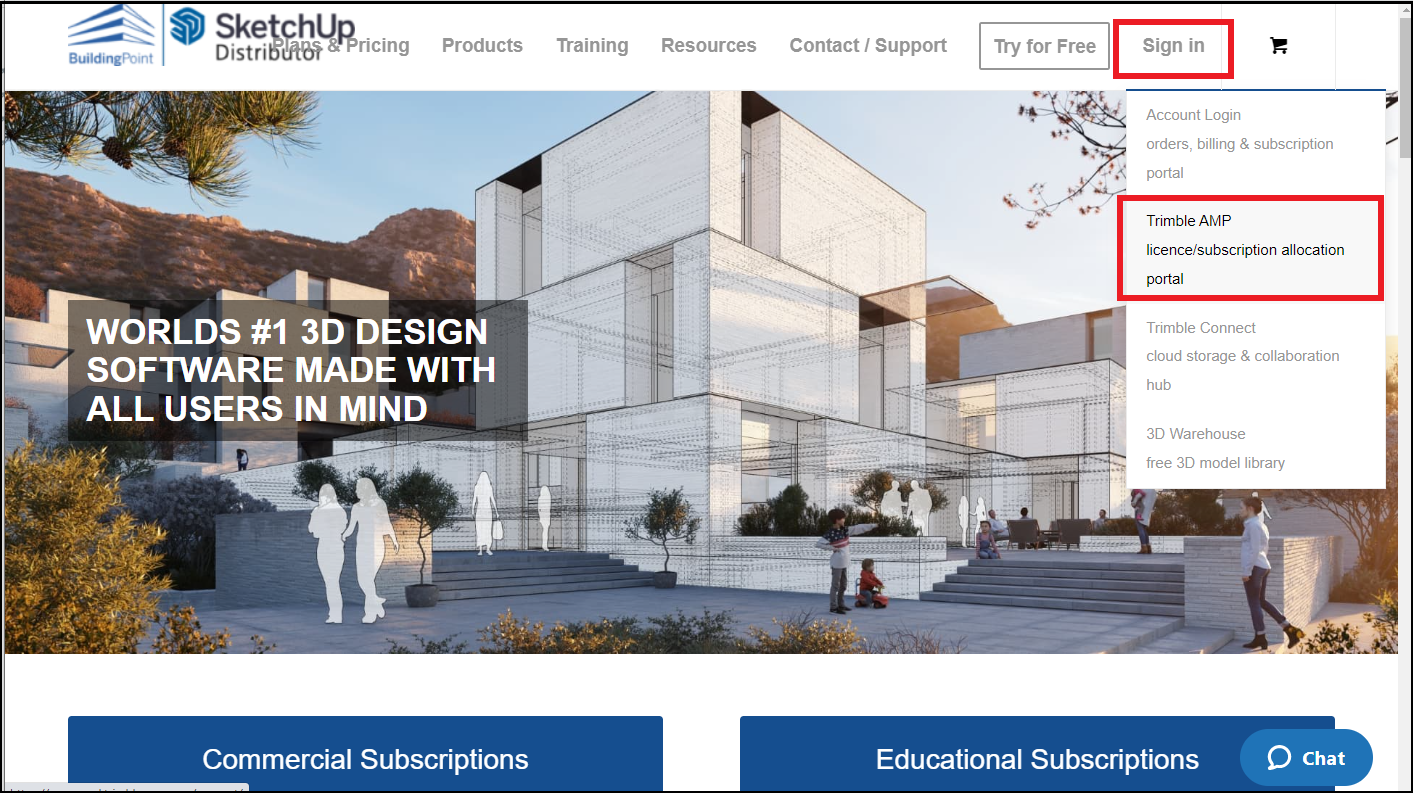 b) Enter your email address (as registered in your SketchUp account) in the "Username" field: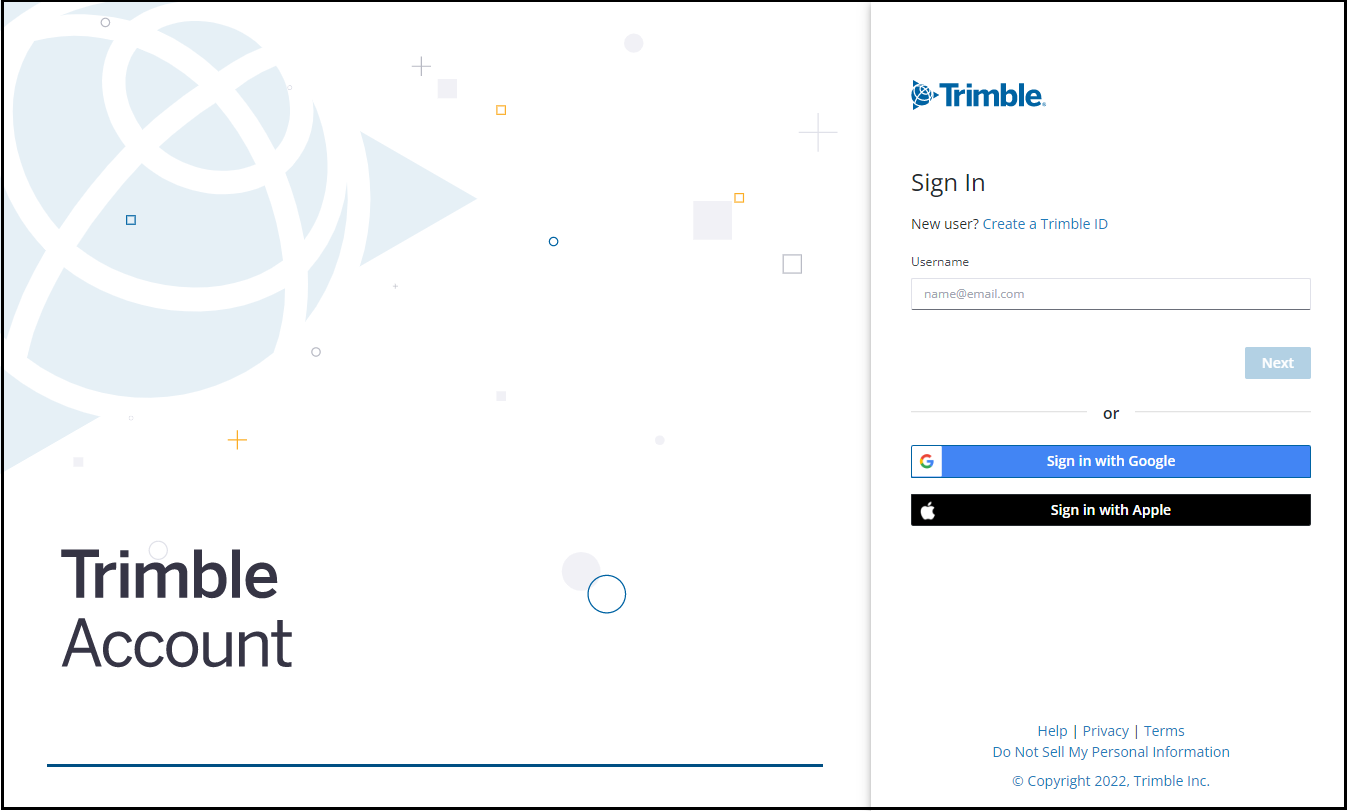 c) Enter your Trimble ID password
If you forget your Trimble ID password, click on "Forgot password?" below the Password field. For more help, refer to Reset your Trimble ID password.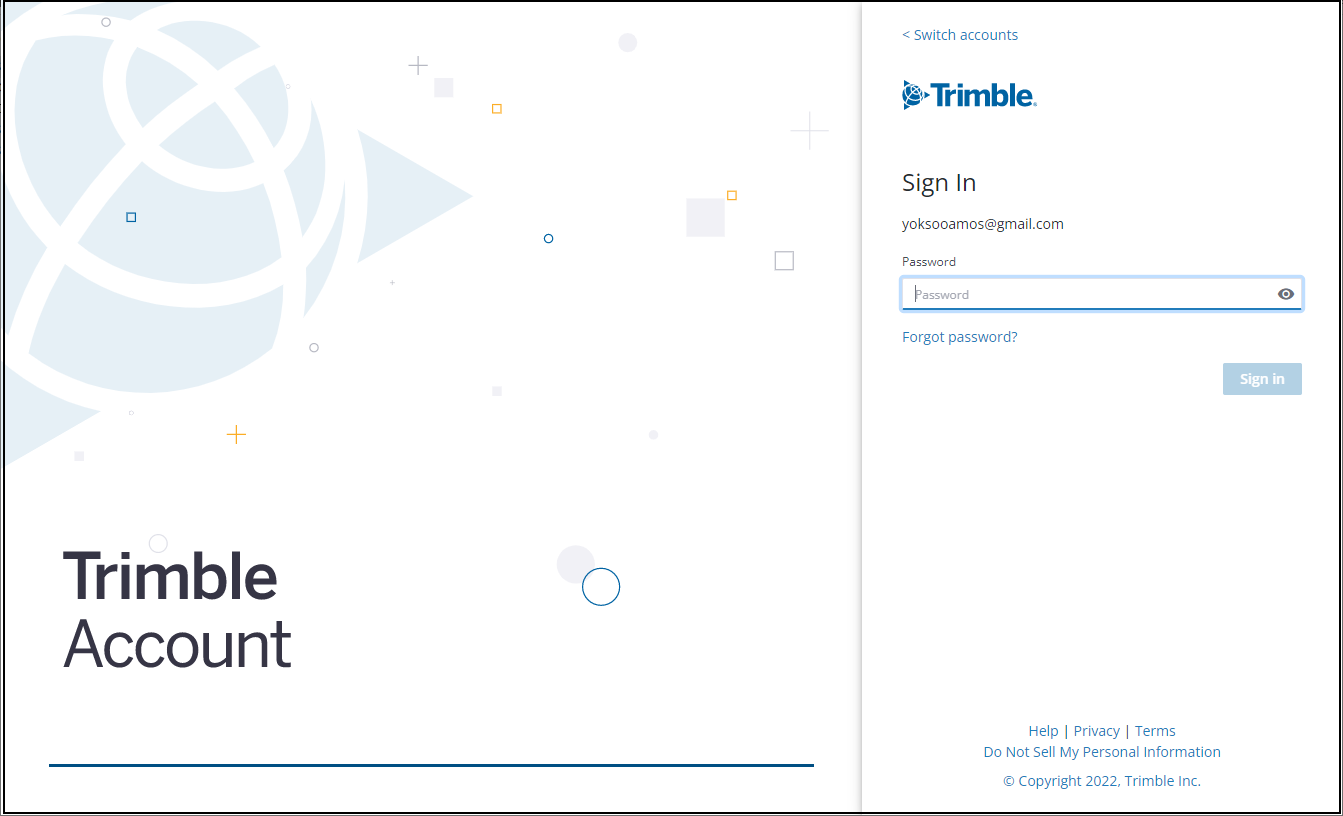 Step 2: Download SketchUp
a) Under the Building Point account, click on "My Products"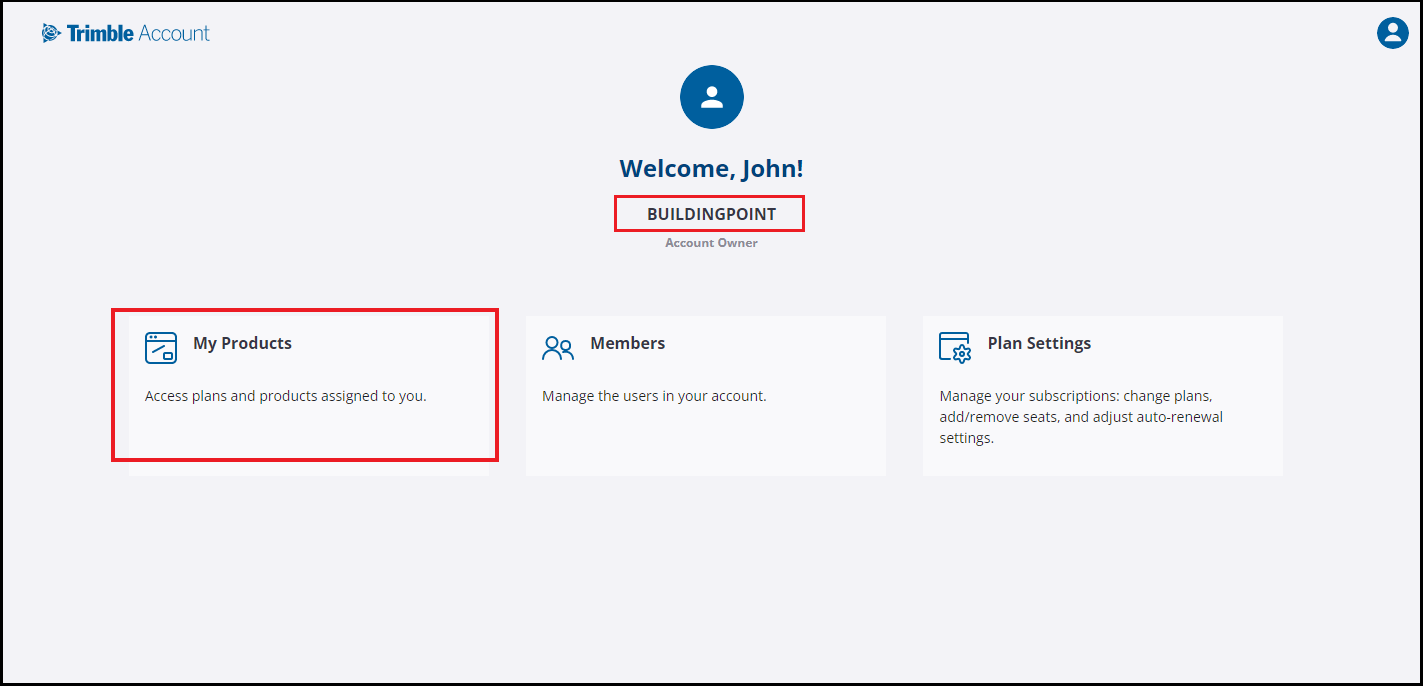 b) Click on "View included Applications" and go to your purchased product and click on "Download" next to it. In this example, the purchased product was SketchUp Pro.
Note: All the products displayed under "View Included Applications" are available to you under your subscription plan which you can download to use.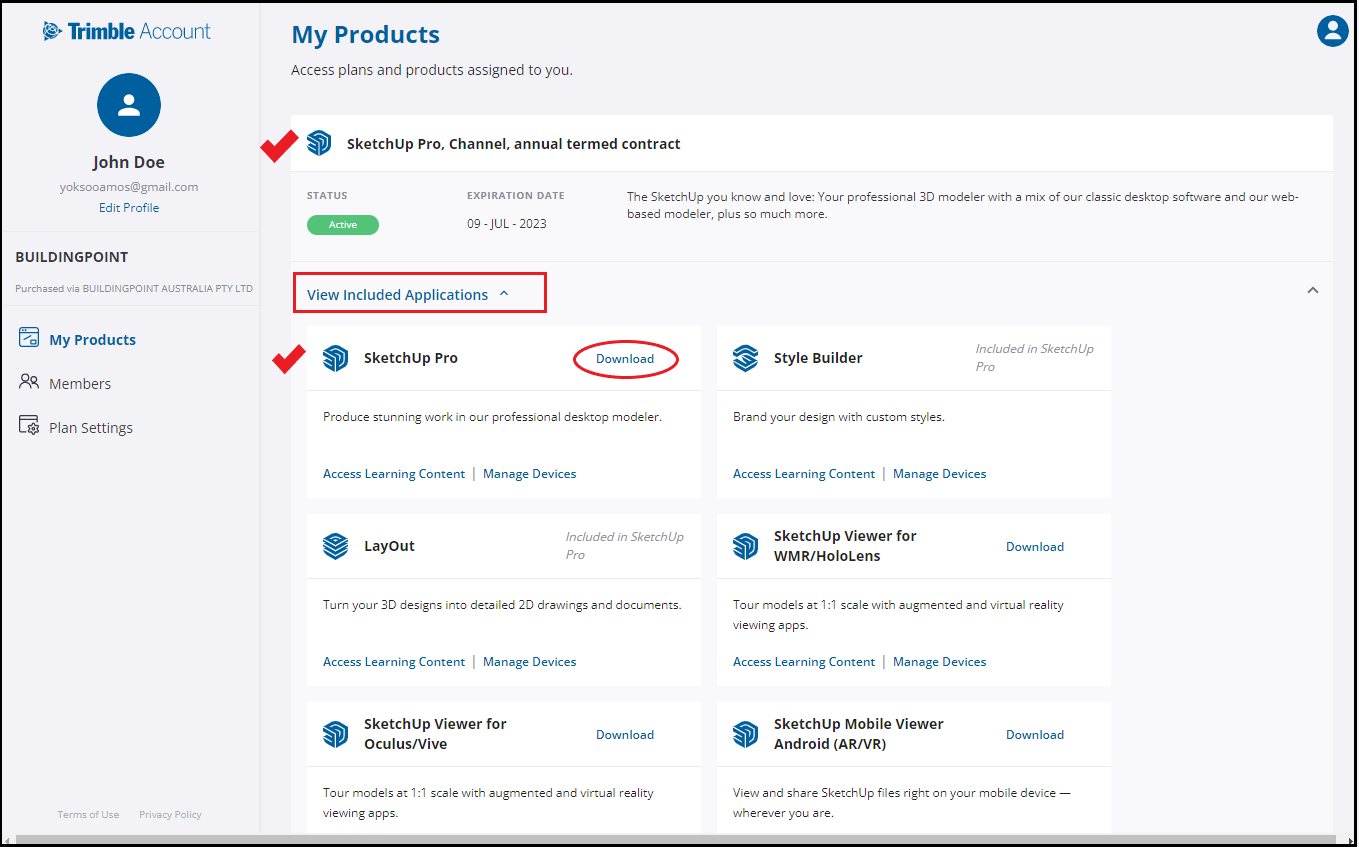 Step 3: Install and Sign in to SketchUp.
a) Go to the folder where the Installer file has been downloaded (usually "Downloads" folder) and right- click on the file, and select "Run as administrator".
Follow the prompts on the screen to complete the installation.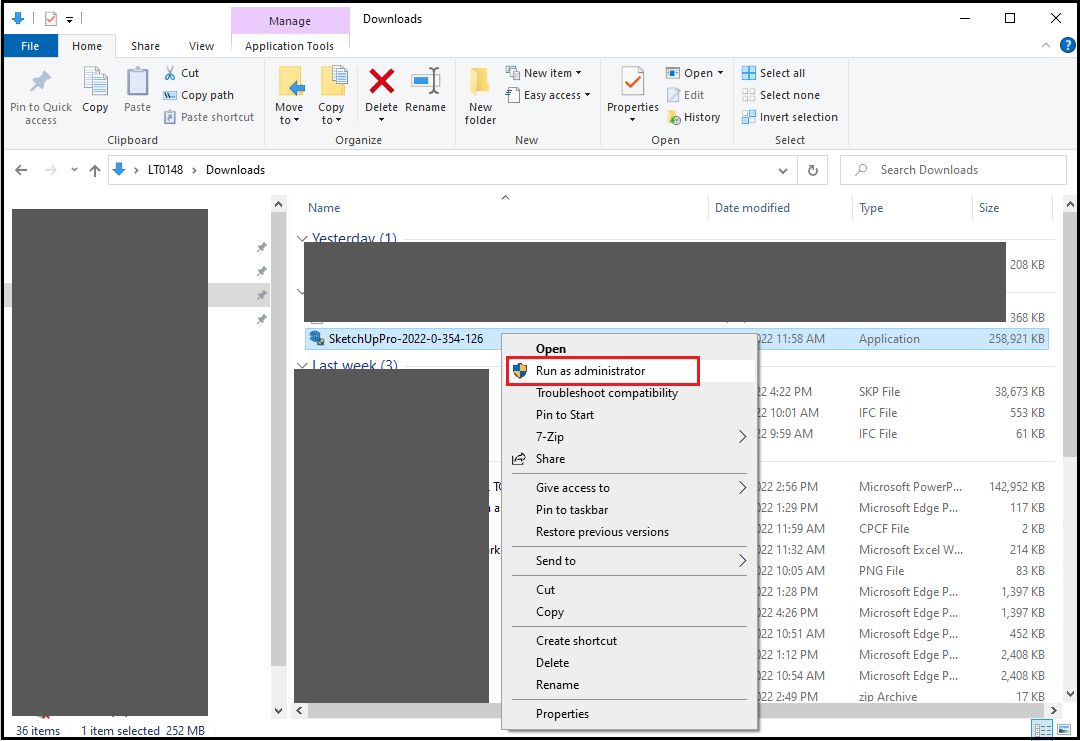 b) To launch SketchUp, use the Windows search menu to bring up the "SketchUp" app. For easier access later, click on "Pin to taskbar".
Double-click on the SketchUp icon, and the Sign-In screen will appear.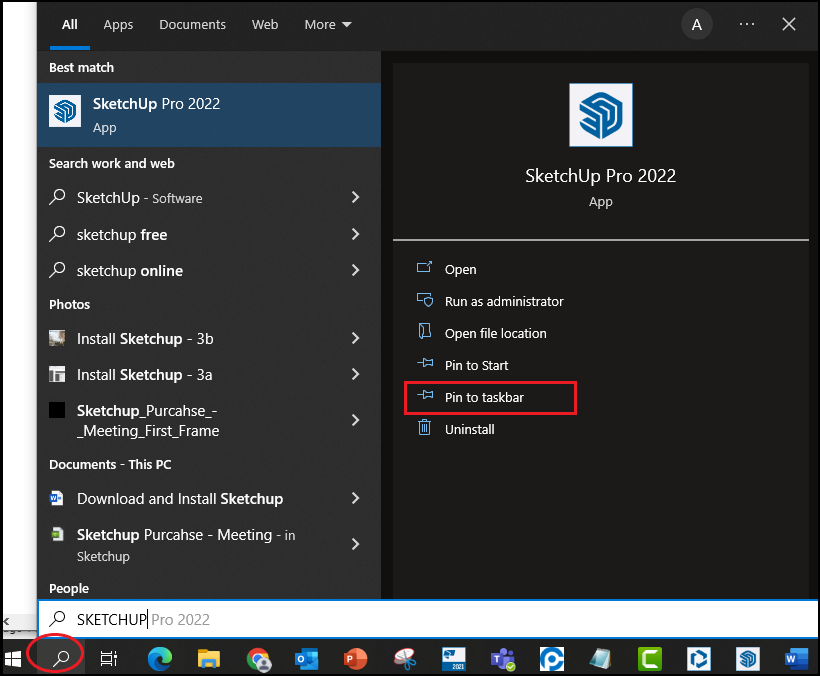 c) Click on the Sign-In tab and you will be prompted to sign in using your Trimble ID.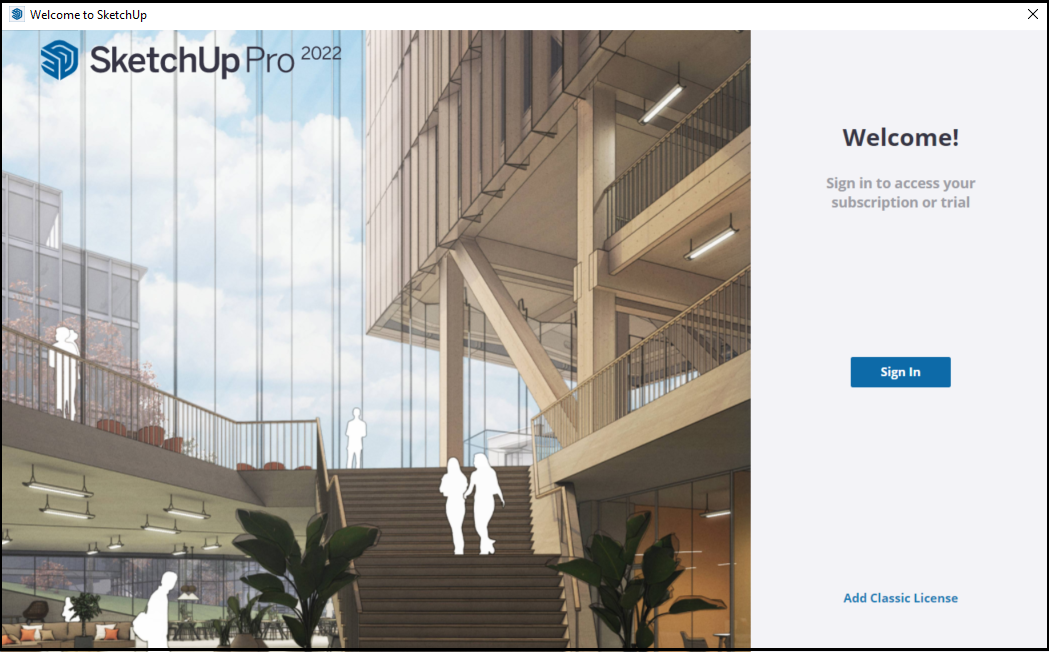 d) A new tab will appear advising you that you are signed in to SketchUp. You can close this tab.
Click on the SketchUp icon on your taskbar to start using SketchUp.