Account Management - Overview
From your Trimble Account, you can see the products associated with your account, and if you are an Owner or Admin (known as Provisioning Admin), then you can also make changes to your plans. If the plan is for multiple users, you can see all members managed by the account.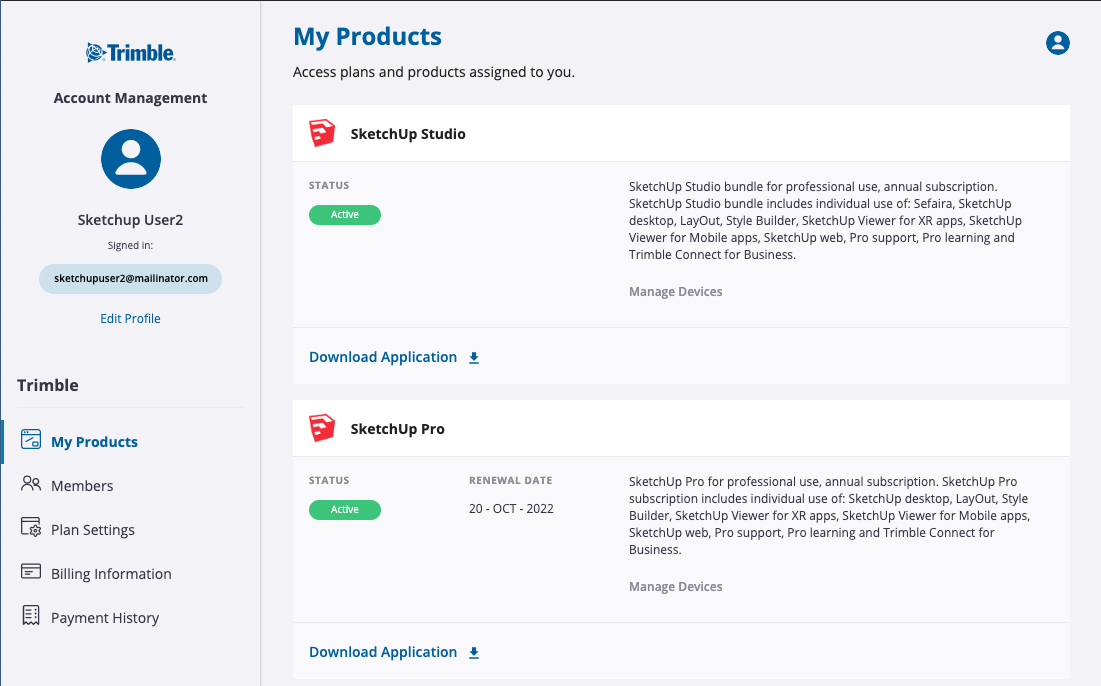 If you click on "View Details," you'll see a launcher to bring you to your product.
Assign the Correct End-User - and get rid of "Trial" Messages
The person who purchases a plan is the admin for the account, but they aren't necessarily assigned as the end-user. The end-user will only have access to their product after the 30-day Trial runs out if they are properly assigned as the end-user. Only subscription members with Owner/Admin status can assign end-users and revoke entitlements and only the Owner/Admin can see these options.
Note: You might also see a Trial message if you didn't actually purchase a Pro or Studio Plan.
Click on the "Members" menu item on the left lower menu of the Trimble Account page.
Select your purchased plan from the top boxes. This is the step people tend to skip over if they have more than one box up there. Also, sometimes a Pro plan doesn't just say Pro - it even might say something about a Rep or Channel and Renewal, but go ahead and click it anyway.

If an incorrect end-user email is in the "Members" section at the bottom, then hover your mouse to the right of the email to activate the small X button to remove the current email address. If this email is the account admin email, it won't remove admin privileges, just the SketchUp product access.
Most admins don't need the search bar - it was put there for the company with 100 user emails, so they don't need to scroll around when searching for someone.

Once you have a user seat empty, click the blue +Assign button to add the new end-user email address and name, and then click Add to finish this step.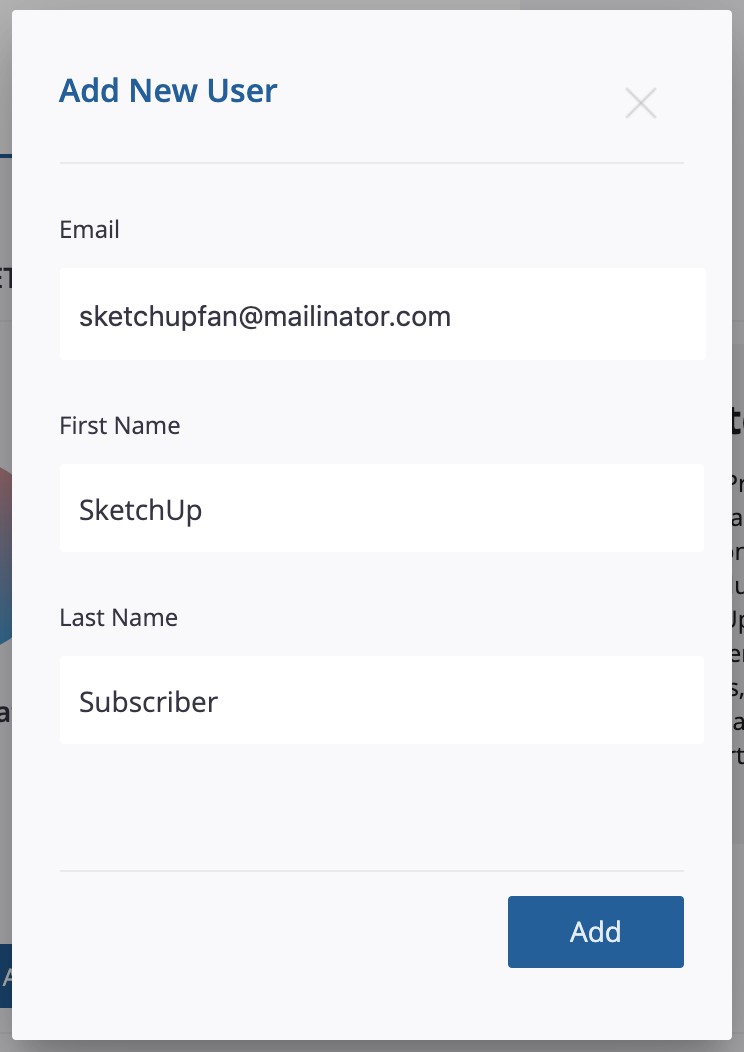 You're done! The end-user might need to wait a little while or sign out and in again in the software to trigger the change. If they haven't created a Trimble ID sign-in account, they'll be sent a link to create one, and it's best if they click that link within 72 hours.
Signed In to Too Many Computers? "Deauthorize All" to Free Up Activations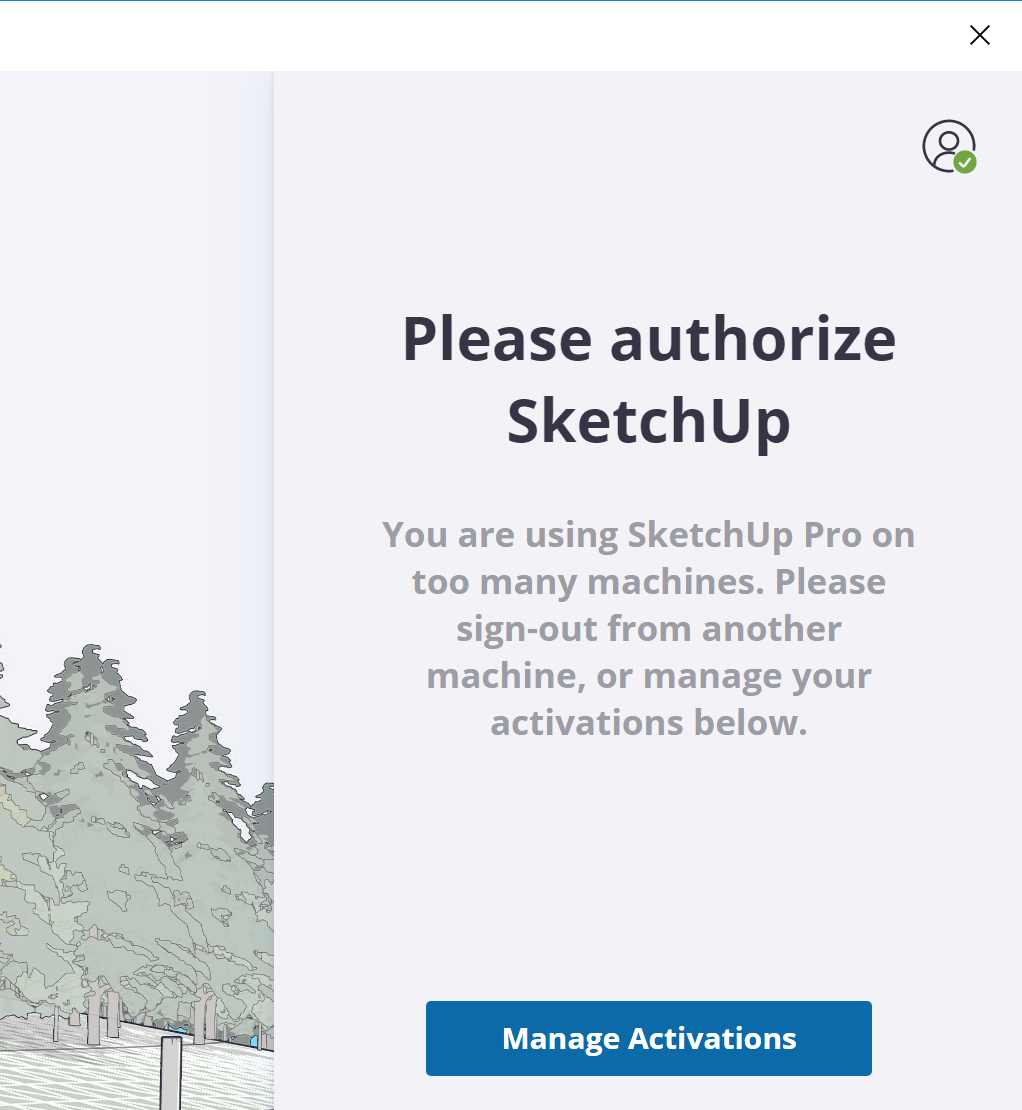 If you see this message, click on Manage Activations and sign into your Trimble Account management page. Under the My Products menu item, click on Manage Devices under your plan description.

On the pop-up window that comes up, click on the Deauthorize All button to confirm the choice. This deauthorization option is limited to once every 90 days.
Back in the SketchUp program, click on the small profile icon in the top right corner to sign out, and then sign back in again when prompted.If you run into any issues with this, let us know!